After winning the Fashion Academy of Turine award in 1972 and 1973 with its revolutionary boot, Alpinestars decided to replace the company's original Edelweiss (Alpine Star) flower logo with a mesmerizing spiral graphic and the company soon released a line of boots branded OSCAR BY ALPINESTARS.
With the spiral emblazoned across the chests and shins of motorcycle champions and weekend warriors alike, the Oscar by Alpinestars brand logo became one of the most recognized in the sport.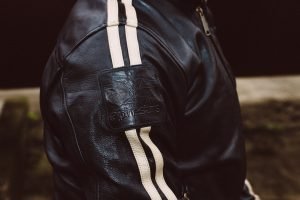 While the logo itself would eventually evolve back into the original Alpinestars brand, the legacy of the prestigious award and Alpinestars' commitment to design would live on. 40 years later, the Oscar by Alpinestars brand name has been resurrected from the archives as a statement of culture and style.
And we are very glad this actually happened, not only because it reflects the company's great history of innovation and craftsmanship, but also simply because form, function and quality do not fail to impress right from the start.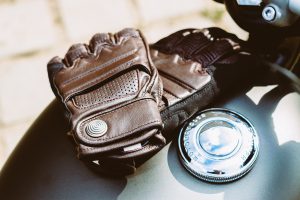 I picked the Robinson Glove in brown for its clean vintage look, the Charlie Leather Jacket as a subtle eye-catcher with its superb-looking stripes and natural finish and the Rayburn riding shoes to complement a look that would perfectly fit the Bobber-look as we thought of it.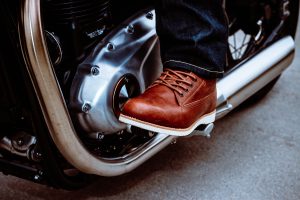 And I must admit: the company's promise to keep you save while riding in style should be answered with a big "yes". All pieces fitted as promised, felt valent and left me with some thumbs up (although the Bobber might have helped a little). There is no doubt, I would use all three items for a longer trip and wouldn't feel uncomfortable grabbing a beer or two in the evening without changing clothes beforehand. It is great to see feeling protected on while riding doesn't require ugly textile or leather clothing any longer, since that combination ticked all my boxes in terms of safety: ankle protection in the Rayburns, Kevlar layer jeans, CE certified elbow and shoulder protection with an option for the back protector in the Charlie and soft reinforcements in the Robinsons. Well done, Alpinestars!
Report by GLORIOUS MOTORCYCLES
Photos by SSSZ-Photo